Context
The overall project aims to modify equipments and to de-bottleneck production capacity; our customer needing to have a perfect knowledge of As-Built conditions, in order to lead the engineering, especially regarding piping.
The first surveys were done in 2016, on a first workshop being modernized. Goal of this second campaign is to complete upstram and downstream of the process.
Progress
After 8 days of topographical and laser scanning survey on site, and 6 weeks of 3D modeling, the complete 3D model has been delivered as AutoCAD, Navisworks, and PDMS-compatible files.
These new 3D models also connect in a millimeter-range to the previously survey (2016) areas: the land surveyor's knowledge is also in mastering repositioning the survey data!
By stricktly using the same nomenclature, we setted up at the first 3D modeling, we now obtain a complet and homogeneous model, on this part of the production chain.
Every equipment is listed, every object is classified regarding its functionality… It is thus easy to keep only the piping, the intrumentation or the structure, by simply masking some layers.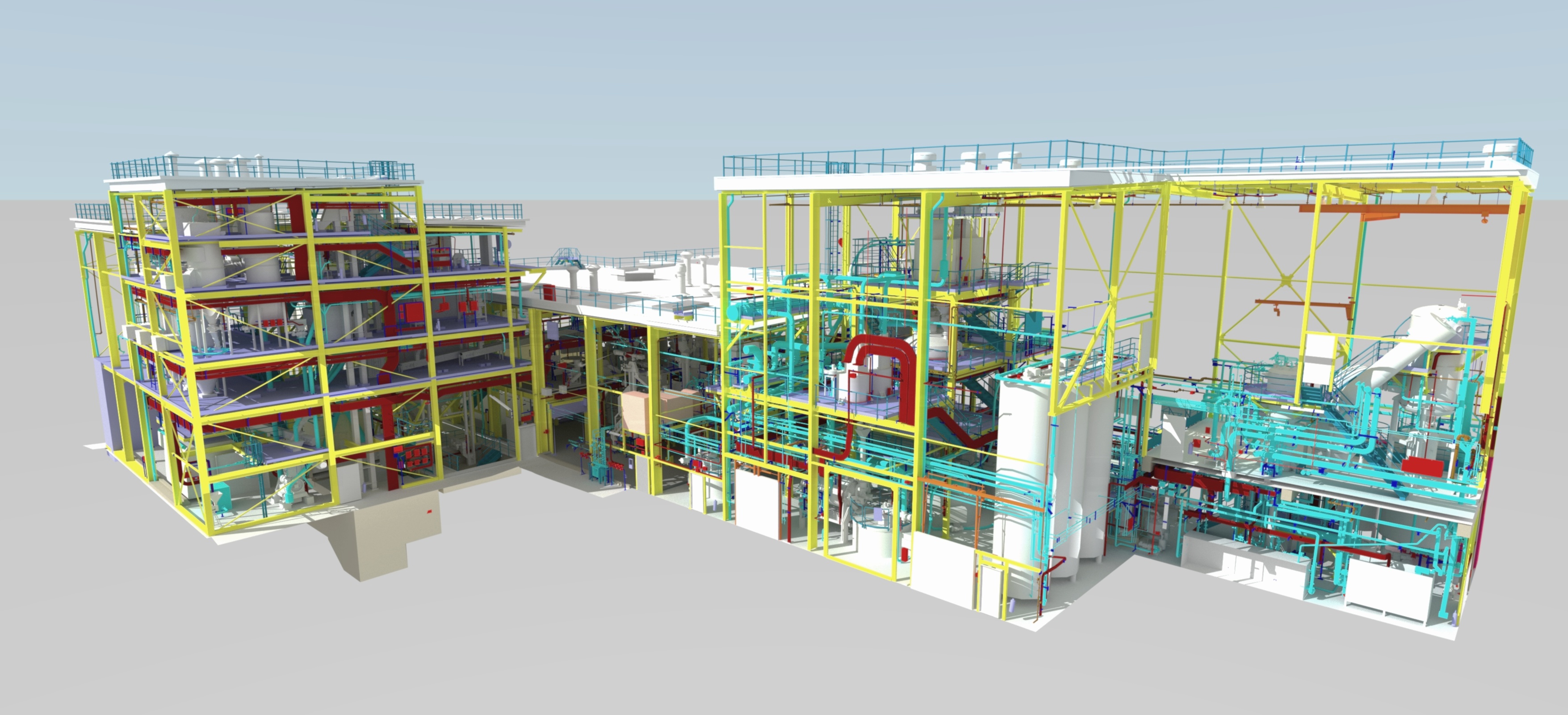 As-Built 3D Model
Leaned on the 3D model, 360° interactive panoramic point clouds also allow to easily locate oneself in the structures, without going on site.
Finally, the point cloud is also part of the deliverable. More an more engineering softwares can embed it, in order to take benefit from this comprehensive data.
Benefits of the As-Built 3D Model
The very high reliability of the as-buit will vouch for conducting the global engineering without rework risks, without planning shifts, and with no risk of additional costs during the work on site.